06. 10. – 10.10.2023 I Taipeh
Salt healer training
to become
an energetic
teeth healer
06. 10. – 10.10.2023 I Taipeh
Let's get to the root of the problem!
Our teeth. Mirror of our health, the hardest structure of our body. When we smile convincingly, we make friends. If our teeth are unhealthy, we are wary of showing the world our smile. We want to hide that something is not lived in us.
When we go to the dentist, we see what our lives are really like – not just on the surface. But in depth. The dentist examines us and shakes our hand – or it gets really expensive. And hurts.
More and more dentists start to realize through their work alone that treatment on the teeth affects the entire body. And that the teeth reflect the condition of the body.
With the salt healer training to become an energetic dental healer, I address both dentists and medical experts as well as people from naturopathy and spirituality. Because here, too, a new awareness is growing: the awareness that issues that are reflected in the teeth always have deeper causes.
Are you ready to get to the root?
Five days of transformation
The basis of the salt healer training to become an energetic teeth healer is a deep understanding of the importance of the healing power of salts. Because our planet is a planet of water and salts. Both store memories. Water volatile, salt stable.
What that means? A salt that was scooped up in the Himalayas has a different chemical composition than our refined table salt on the lunch table. The energetic blueprint of a salt goes far beyond that: As salt healers, we work with both energetic salts (to initiate processes) and physical salts to round off healing processes on the physical level.
As salt healers, we have the ability to use the informational power of salts: We inform salts, design their effects, and use them with a purpose. The effectiveness of this can usually be felt in a concrete way at the moment, some testimonials can be found here on the page.
In order to be able to influence your own life and the lives of clients and patients, you need your own inner transformation. This transformation is accomplished by the 5 days of salt healer training to become an energetic teeth healer.
5 days with the potential to change your life.

The salt healer training to become an energetic teeth healer lets you grow into your very own qualities. That's why I support you during the training with personal impulse readings & initiations.
Clarification of one's own path as a dental healer.
Finding access to the primal pattern of creation.
Perceptual access for teeth healers.
Learning to read the tooth. Recognizing organ connections. Recognizing what is possible in terms of the natural law – complete tooth analysis.
Retrieving the healing plan and costs.
Accesses and tools
Getting to know the spiritual helpers. Meditations, mantras.
Using helper contact in everyday life.
The organ fields.
Recognizing and adjusting one's own path.
Practicing a consultation for a client.
The tooth healing salt and its preparation.
The fire salt. Access to it.
The flower energy. Accesses to it.
Methods of application with the salt. Exercise.
Final consultation by Ola. "One's own healing mission."
The New Age of Salt Healing
Regression to Haidakhan. Realizing new levels of salt healing.
Erasing Creation Traumas & Restoring One's Enamel.
3. Aura cleaning with the fire salt.
4. Laser focus and true wish fulfillment.
5. Recognizing the cycles of life: Circadian rhythm (inner clock), elemental cycle. Harmonization techniques.
Clarification and Healing Day
"Letting go means joining in." A sun salutation.
Angel guidance: What scares you, where do you not dare? Counseling by Ola.
Love as power potential. Meditation with mantras.
Inviting hypercausal body aspects.
Fill up the emotional body.
Purify astral body.
Treatment by Ola to enhance one's qualities.
Reading about chakras listening and practicing for clients.
Salt blessing for everyday life.
Regression to the Salt Healer Temple.
Practicing and rehearsing what has been learned
Exercise of the individual processes
Final lecture
The celebration of being a new teeth healer
5 days for your personal and professional development
I did the dental salt healing training because some of my patients were stagnating on their recovery path. Through the methods I was able, in the truest sense of the word, to get to the root of their problems. All traumata were resolved, the corresponding organs and meridians were strengthened and harmonized. My patients are enthusiastic about how effective and noticable the methods are.
Allow yourself to be the miracle.
Next date: 06.10. – 10.10.2023 in Taipeh (Taiwan)
Price: € 3,100.-
I would be happy if you contact me for a preliminary talk. In this conversation you have space to ask your questions, we will clarify your wishes and doubts and see if I have a responsibility as a trainer for you.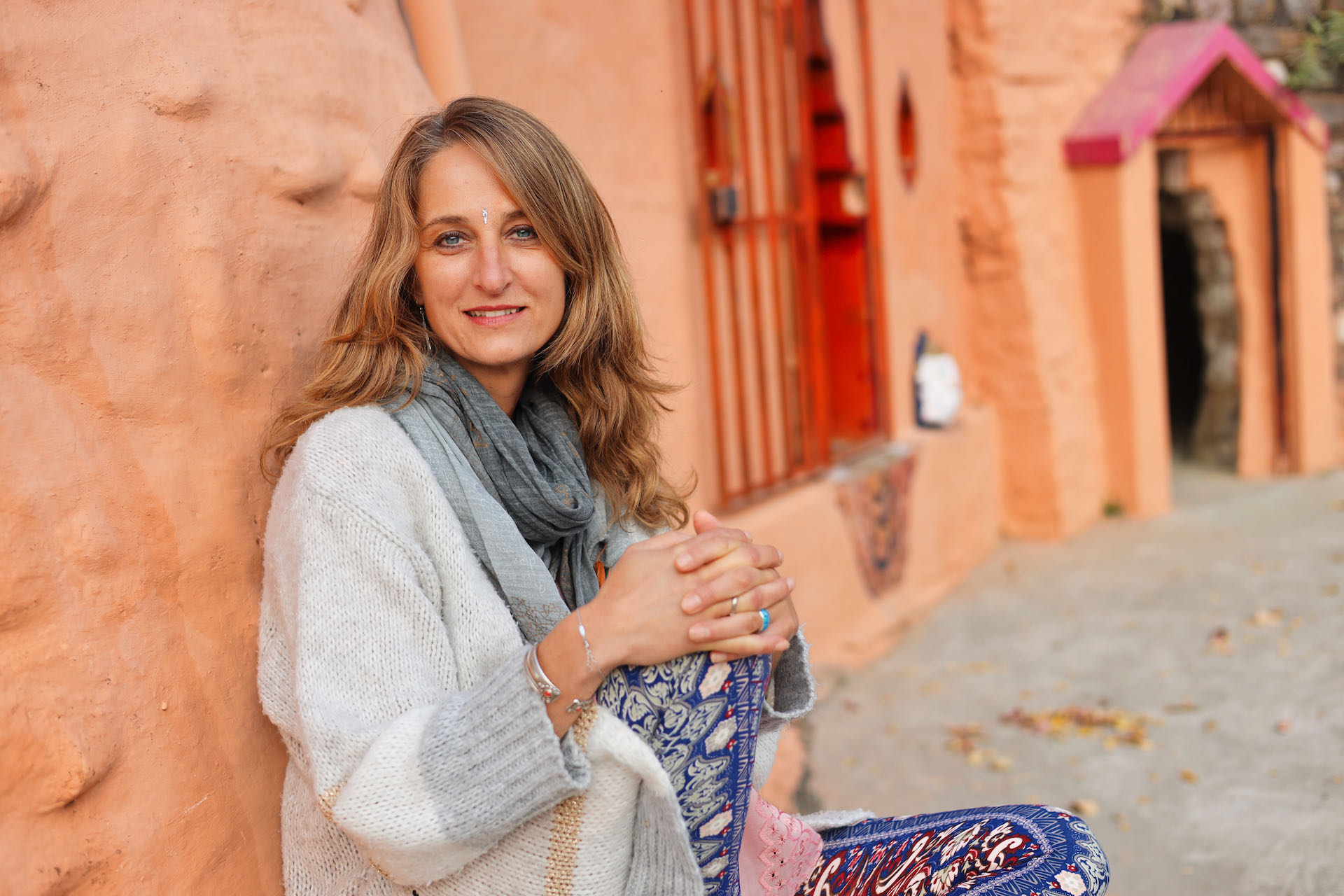 From a medical point of view
Tooth decay
Gums, bones, surrounding tissues
Periodontal disease, receding gums
Tooth preservation, also against age-related decay
Connect tooth enamel to the original energy of creation
After the training you will:
Recognize energy flow
Read information in teeth
Recognizing, naming and solving organ connections and interference fields
Recognizing and resolving traumas and karmic aspects
Have access to energetic salt healing
Produce healing salt, among other things to support detoxification processes
Be able to make a professional offer to your clients
Be able to lead a healing and development process
I was able to get started right away & had success: My first client lost her longstanding neck pain immediately after the dental treatment.

My mother's untimely death threw me off. Unable to process it, I fell into depression. And with this the dental problems started. Soon I knew every dentist in Cologne, one tooth after the other was first root treated and then extracted. I ended up losing three teeth entirely. The pain? It stayed. I consulted experts, lay under 3D X-ray machines, the doctors found degenerative fats. They should be spooned out. The costs? Enormous. I could not anymore.
"There will be a way, even if we don't know it today."
These words from my spiritual teacher gave me relief, letting go of the belief that a solution had to be sought through medical means alone. The first milestone was set.
From here we began to request – and receive – our own methods and techniques for treating dental problems from the spiritual and energetic levels of consciousness that we already knew.
My teeth healed. And I spent the next seven years helping hundreds of people treat their teeth, often parallel or even after medical treatments.
The results on the physical level were undeniable: black tooth decay disappeared. The inflammation of the tooth roots decreased. Even more happened on a soul level: It was as if the treatment on the teeth made structures accessible that otherwise simply remained hidden. Original themes emerged – and were thus able to resolve themselves.
Today it is my wish to pass on this knowledge about the energetic treatment of teeth; I am grateful that it was allowed to come into the world through me, but I see that this knowledge and these skills do not depend on me personally.
Rather, it is a field of healing that I have been granted access to. And this approach will work for you too. It will change you. I am offering this training for the second time in 2023. The healers, therapists and coaches of the first training all apply the knowledge successfully in their work.
Do you also want to be a pioneer and are you ready to begin or deepen your path as a healer?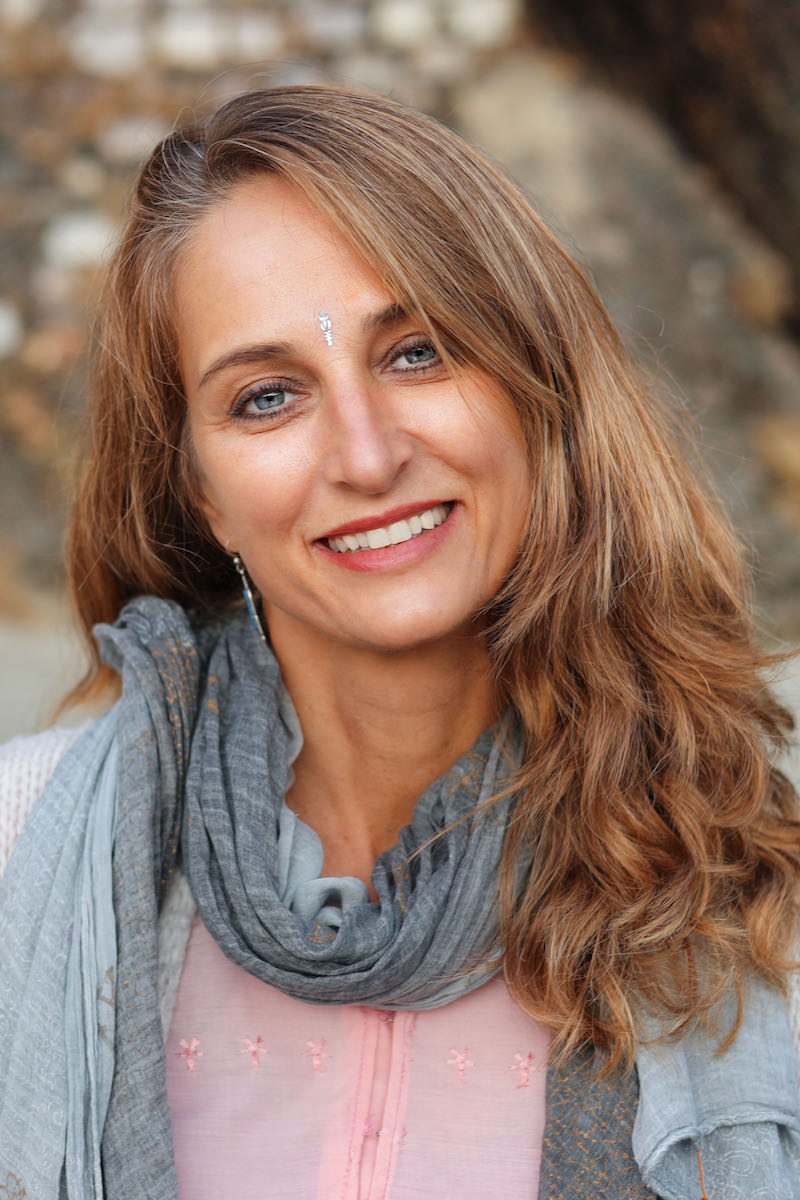 Let the salts solve what's behind your dental problem.